Antenatal Services
Hypno techniques for labour:
Miri Cooper – The Wise Hippo Hypnobirthing programme, I teach a 4 week course in private sessions in the comfort of your home; group sessions are also available. I also teach a one off, 2.5 hours session, which is an introduction to Hypnobirthing.
To book a course email miriwisehippo@gmail.com
Verina Henchy – HypnoBirthing, the Mongan Method. Classes for couples (maximum 5 couples per group) are offered in Stamford and Kings Cliffe or one:one in clients own home. This is a 12 hour birth preparation course spread over five sessions. http://www.verinahenchy.co.uk/hypnobirthing/
The Birthsense team: http://www.birthsense.co.uk/index.php 
One to one antenatal classes
Sophie Messager – Birth Preparation £70, Preparation for breastfeeding £70, Preparation for carrying your baby in a sling £70, Mother blessing ceremony from £75.  www.sophiemessager.com
Maddie McMahon – Birth Preparation and practical preparation for parenting: 3 sessions £125. Preparation for Breastfeeding £75. One-off consultations for birth planning and/or debriefing £60. www.maddiemcmahon.com
Justine Fieth – Preparing to Breastfeed session £60 www.justinefieth.co.uk
Postnatal Services
Baby Massage
Ely, 5 week courses (dates vary). £35, includes handouts after every class and a free bottle of massage oil. http://www.mothernurturedoula.co.uk/Developmental-Baby-Massage.html
Babywearing training
Sophie Messager
One to one consultation, £70, small group workshop (3-6 families) £40 per family, peer supporter workshops, £95.
Closing the bones postpartum massage
www.closingthebonesmassage.com
Lots of local doulas provide this nurturing ritual
Workshops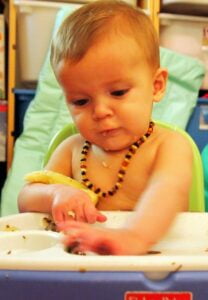 Maddie McMahon – Introducing Solids workshops, £25 per family. Feeding, sleeping, parenting consultations £60.
Closing the Bones massage £60. www.maddiemcmahon.com
Workshops for doulas and midwives: http://developingdoulas.co.uk/dd-workshops/
Jo Gough – Rites of Passage: Mother Blessings, Namings, Menarche, Handfasting and Croning – from £100 depending on package.
Reiki/Reiki Drum/Sound healing – suggested payment £50 per 90 minute session
Journey Companionship – £50 per 90 minute session http:nurturedjourney.co.uk
Babywearing
Sophie Messager and Anna Richardson are our local babywearing consultants. Contact them for one-to-one support with your sling.
Free Groups

Breastfeeding Support
Free breastfeeding support in Ely, Thursdays 1.30-2.30. http://www.elymilks.co.uk
Breastfeeding Drop-in, Trumpington Meadows Primary School. Every Monday 12.30-2.30. www.bfsupportmatters.org.uk
La Leche League support groups:
LLL Cambridge hosts groups, coffee mornings and toddler meetings throughout the month and throughout the area offering mother-to-mother breastfeeding support.
Monthly meetings are the second Friday of every month 12.45-14.30 at North Cambridge Children's Centre, and Coffee mornings are the fourth Friday of the month 10-12pm at Fawcett Children's Centre
Website: http://lllcambridge.weebly.com/ and La Leche League Cambridge on facebook.
Contact Justine Fieth 01223 365222, or more local numbers on website or National Helpline 0845 120 2918.

Birth Choices Group
A free drop-in for women to come and explore their birth options with volunteer doulas.
2nd Friday of the month 12:30-2:30pm, at Cambridge Women's Resources Centre, Signet Court, 10, Swanns Rd, Cambridge CB5 8LA (please note CWRC is a woman only space)
Last Friday of the month, 1-3pm, Satyam Yoga Wellbeing Centre, 2-4 Hawthorne Way, Cambridge,CB4 1AX (partners and children welcome).
Facebook page: https://www.facebook.com/pages/Cambridge-Birth-Choices/369684069803259
Twitter feed: https://twitter.com/BirthCambs
About
cambridgebirthchoices@gmail.com

VBAC Friends:
Is a free online group.We can help with…
– peer support: women to women support;
– sources of local information and signposts;
– positive stories about VBAC, HBAC and CBAC;
– finding out how to arrange a VBAC or HBAC;
– or getting ideas about planning a great caesarean birth.
https://www.facebook.com/groups/CambridgeVBACfriends